We offer high-quality workshops and training in topics related to grief, loss, trauma and resilience
Each session is designed to enhance knowledge and skills, and provides practical ideas that attendees can take away and feel confident in using themselves. Our workshops are delivered by experienced facilitators who are specialists in their field, and are passionate about sharing their knowledge with others.
Some examples of topics we have done in the past:
anxiety and stress
grief and loss - whatever the cause
family violence
resilience
anger
bullying
trauma.
Upcoming Workshops
September 2018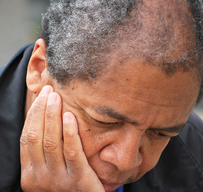 Men's Grief and Wellbeing  
Facilitators: Dr. Chris Bowden (BA (Hons), MA, PhD Health)
Dr. Sarah McKenzie (BA (Hons), DPH, MPH, PhD) 
Date    : 28 September 2018
Time   : 9:30am - 3:30pm
Venue : Upper Hutt Cosmopolitan Club, 11 Logan Street, Ebdentown, Upper Hutt
Cost    : $140.00
This workshop will examine men's grief responses and gender-responsive support to promote resilience and wellbeing. We will explore how masculinity impacts mental health strategies, and offer evidence-based tools to enhance your knowledge to effectively support men who are grieving a significant loss, or who have experienced trauma. The workshop will include special guest Steve Joll (The Breeze FM), who will tell his story of grief, and facilitate an open panel for participants to ask questions and share their experiences of working with men around tough issues.

At the end of the workshop, participants will have a greater understanding of:
• men's grief experiences and practices in relation to different types of loss
• masculine grief styles
• how men cope with and manage grief
• concepts of effective helping, solutions-focused, strengths-based and gender-responsive support
• the gendered nature of men's emotional practices and their implications for hindering or heping men's mental health
• men's diverse social support networks
• the influence of masculinity and what this means for promoting men's social connectedness
• formal help-seeking practices of men who may be struggling with their mental health.

Download the flyer and registration form.
To register, complete the registration form and send to [email protected]
November 2018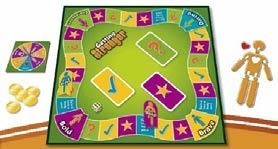 Getting Stronger - Half Day Workshop
Facilitator: Gae Neill (LLB, ATCL)
Date: 01 November 2018
Time : 9:30am - 12:30pm
Venue: St. Margaret's College, 12 Winchester Street, Merivale, Christchurch
Cost : $130.00 for one person 
(includes 1 game, 1 set of topic cards, and handouts)
$225.00 for two people (from the same organisation)
(includes 1 game, 2 sets of topic cards, and handouts)
This workshop is aimed at professionals working with, or supporting, children, young people, and their families/whānau; including guidance counsellors, school chaplains, child or youth workers, teachers and social workers.Skylight is offering a hands-on training session on ways to use this innovative game in a variety of settings. We will explore various interpersonal dynamics that may arise when the game is played and ways to help young people through difficult, sensitive situations.

At the end of this workshop, participants will have played the game and developed facilitation skills that will assist children and young people to gain the most from Getting Stronger.
Registration is essential. Please send your name, school/organisation, and contact details to [email protected]
Download the flyer and registration form.
To request a workshop or for more information, contact [email protected]